The Tequila Matchmaker app has a community of 278,000 tequila fans, aficionados, and bartenders who use it regularly to research, locate, and rate tequilas. In addition to our app, our websites, TasteTequila.com, and TequilaMatchmaker.com together reach an average web audience of 210,000 unique visitors monthly. Our member newsletter has 220,000+ tequila-loving subscribers and growing. Gaining exposure to our combined audiences is possible through a special set of promotional offerings for tequila brands of all sizes.
We like to come up with creative new solutions for tequila brands, so if you've got something in mind that's not mentioned below, send us a message and let's talk about it!
Services Include:
Who We've Helped
Although we work with tequila brands both large and small, one thing they all seem to have in common is a vision that puts quality first. We've been honored to provide our services to some of the most distinguished brands in the tequila industry, including:
Patrón Spirits
Tequila Fortaleza
Herradura (Brown-Forman)
Tequila ArteNOM
Tequila Don Pilar
Haas Brothers Spirits
Tequila Gran Dovejo
Tequila G4
IWSC/Spirits of Mexico
To receive notifications about promotional and marketing opportunities as they become available, tequila brand owners and representatives can subscribe to our exclusive email alert list for brands only.
---
Enhanced App Listings
At the heart of the Tequila Matchmaker app is an algorithm that provides tequila purchasing suggestions to users, based on their preferences. Brands that supply complete information about their production processes receive more recommendations than those who don't. We will add this information, as well as a direct email contact, images of your bottles, and locations where people can find your product, to our database free of charge.
The more information you can supply, the better your listing will perform within the app, and the more attention you will receive. For example, you can associate any specific production details that will make your product stand out, such as where your agave is grown, how it was cooked, what extraction method was used, and what type of stills were used. We will happily add this information for you free of charge.
Contact us with as much detailed information that you can provide! (Bonus points for supplying images of your products shot in high resolution on a white background!)
---
Tequila Brand Awareness Programs
Get your tequila placed in our unique blind tasting program, where we present your tequila to our panel of tequila tasters for fair and impartial reviews, using the Tequila Matchmaker app.
(Private blind tasting programs are also available. When a blind tasting is private, the results are not released to the public. See "Private Tequila Focus Groups and Consulting" below.)
Our tasting panel currently consists of 54 dedicated, educated consumers who use our app on a regular basis. They are selected for consistency of scores and fairness in rating all types of tequilas. These tequila drinkers represent your target market: regular people who buy premium tequilas.
The blind tasting program is unique because our technology is able to identify and examine trends and expose preferences. Furthermore, because the ratings are blind, panel members can evaluate each tequila on its own merits, free of brand bias. This creates a level playing field for brands of all sizes.
This is an opportunity for your tequila to be recognized by a third party as a quality product, worthy of attention.
The text and video-based content we create from these events is high caliber, and very credible. This content is produced by us, and distributed via our website and social media channels, providing various promotional opportunities that can supplement your existing marketing plans.
Examples include:
– What Are People Really Looking for in Extra Añejos?
– Highlands vs. "Lowlands" Tequila: Does It Matter?
– Judging a Spirits Competition by Its Winners? Sure, why not?
– Putting Diffuser-made Tequilas to the Blind Taste Test
We conduct regular blind tastings like these. If you are interested in participating, please contact us for further details on our content calendar, including upcoming blind tasting themes, and cost of inclusion.
---
Sales Staff Training
Can your brand reps identify your tequila in a blind taste test? Can they articulate the aroma, flavor and finish of your product in a credible way? Are they able to explain the differences between your product and those of your competitors?
Sales staff training sessions that use our blind taste test technology can teach your staff in a new, interactive way, fueling them with greater knowledge and passion.
More than just a standard educational presentation, our technology makes it possible to test your staff members, and see the results. This is a helpful tool to use when you're looking to put credible people on the front lines of your sales and marketing operation.
Staff training is usually done in person, at a location of your choosing.
Contact us for rates and availability.

---
Private Tequila Review, Competitive Analysis, and Consultation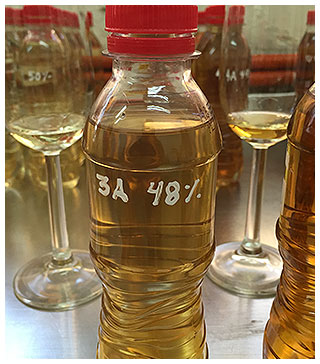 This service is specifically designed for new and emerging brands, or for existing brands about to release a new product to the marketplace. This is where you get our reaction, backed up by data, before you bottle.
Our feedback remains impartial, honest, and confidential. Whether you want a simple gut-check, or a more comprehensive evaluation of your product or brand against competitors, we offer a variety of custom reports, paired with consultations either in-person or by phone.
Dip into our knowledge and database of 3,735 tequilas to learn where your unique opportunities are, who your target audience is, and which pricing category is best for your product. We can also help you identify social influencers in the industry and how they may react to your product or brand, so you know how to spread the word once we're done.
Contact us for rates and availability.

---
Private Tequila Focus Group Testing and Consulting
If you're looking for the truth, here's where you can find it. By using our tasting panel (or by supplying your own list of tasters), we can conduct a blind tasting tailored to your needs. This can include an analysis of your competition, or help you refine your product's flavor profile.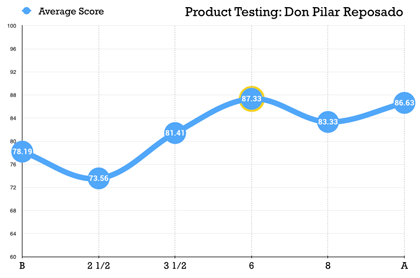 Let's be honest: If you are starting a new brand, chances are you're living in a bubble. People are telling you what you want to hear, and this may not translate to success in the real world. By making use of our technology to run blind tasting focus groups, you will know where your product stands in the market, allowing you to make important tweaks before it's too late. This is a very smart use of resources.
The cost of a focus group is nothing compared to the cost of putting an unpopular tequila into the marketplace.
Whatever questions you have about your product, our technology and staff is here to help.
Contact us for information about our consulting rates, and focus group pricing (based on sample size.)
---
In-depth Tequila Brand Content
Custom Videos & Companion Stories and Social Media Content Production
In this age of social media, content is king. In addition, there is an expectation for brands to be "transparent" by showing behind-the-scenes tours of a brand's production process, and the people who make the product. As a response to this, we offer video production services in our own voice, shot on location in your distillery.
In addition, we can create an archive of images suited perfectly for use on social media (Facebook, Twitter, Instagram, Pinterest).
Example (content created in our voice):
– The El Pandillo Tequila Distillery: Where Innovation Meets Tradition, and Everybody Wins
Example (content created for a brand's website and Facebook page):
– Tequila Fortaleza: Our Process. We Don't Take Shortcuts
For more information about our content production process, including rates and availability, contact us.
---
Advanced Interactive Tools
Several parts of the Tequila Matchmaker app can be integrated into your own website or mobile app. For a one-time setup fee, we can create a custom endpoint for you to connect to our API. (NOTE: You cannot use our API to collect personally-identifiable information about our members.)
If you need a custom API endpoint developed, we can do that too as long as it is in line with our mission of providing educational resources to the end consumer.

Example (Live data from our API):
– "Know Your NOM": Patrón Integrates NOM Database Into Their Website Using Tequila Matchmaker Tools
For more information about custom API endpoint development, contact us.