This holiday season there is no better gift—to yourself or others—than a great tequila! First, tequila is made for sharing and if you're going to get together with family and friends, why not drink something special? And, if you're not exactly thrilled by holiday get togethers, at least you can have a warm, friendly tequila on your side.
So, here are 6 tequilas to impress any tequila fan, geek, snob, or nerd:
Grover's picks: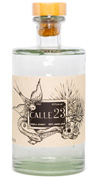 This is a special treat for any tequila lover. It's complex, clean, and full of flavor. With 49.3% alcohol, this tequila evolves slowly over time, and boasts a really long and interesting finish.
Don't rush this sipper. Let it open up and you'll see what we mean. We get initial aromas of cooked agave, earth, and black pepper. After a few minutes cinnamon, and mint emerge. Wait a bit longer and you'll get brine/salt, and then finally, butter.
The flavor contains tons of cooked agave, black pepper, mineral, and vegetal notes.
This was made using a smaller and sweeter variant of Weber Blue agave. The locals where it is grown informally call it "criollo". It has such high sugar content, the leaves are even sticky to the touch. This excess sugar is one of the factors at play in the creation of such a special product.
It is available online at Old Town Tequila for $97.
---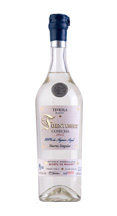 This is what happens when a talented agave grower and master distiller, Enrique Fonseca, use super mature, extremely ripe agave to make a tequila, and then allow it to rest in stainless steel tanks for 3 years.
This is a limited edition batch. Agaves were harvested in 2013, and the product released in 2016. Once it's gone, it's gone!
Once again, like all great products, it has many gifts to give when you sip it slowly and allow it to open up. You'll find cinnamon, followed by sweet cooked agave, and a creamy celery. This is an all natural product, and perfectly distilled.
For the true tequila fanatic, you may want to buy 2 bottles. One to drink, and one to stash in a safe place to help you get through a potential apocalypse!
Old Town Tequila is selling it online for $84.
---
Fans of Fortaleza are constantly turning the bottle around to check the small hand-written number on the back, which indicates the production lot number. Because Fortaleza doesn't use any additives, their old-school, all natural production style means that there are subtle differences between batches. This is exciting for tequila geeks!
Well, now there are 2 lot numbers to put on your radar: 42 and 43. These are a special treat because they contain a mix of their popular añejo and a never-before released extra añejo. The color is darker than usual, but other than that, there are no other markings on the bottle (other than the lot number) to indicate that it is actually aged longer than their normal añejo.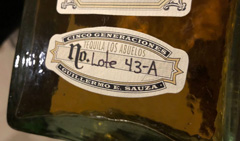 Fortaleza products, especially the añejo, have always scored high with Tequila Matchmaker users, but these 2 lots are scoring higher than usual. Because this blend is a limited release, it makes a killer gift (if you can find it.) Don't wait too long to grab it!
Old Town Tequila is currently selling Lot 43 online for $90. (Get it while you can!)
---
Scarlet's picks: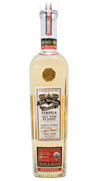 No, this tequila isn't new to the market but when you keep coming back to something, you know it's good. With creamy flavors of butter, hazelnut, cooked agave, cinnamon and caramel, it's one of my fall favorites.
Despite spending 8-9 months in American Oak barrels, Don Abraham doesn't have the scratchy finish that sometimes comes with a richer repo. Even some of our blanco hardcore friends have agreed that this is a delicious treat.
This repo is made in Amatitan, the birthplace of tequila, and benefits from both rich soil for the agaves, and a good water source. You can buy it online at Old Town Tequila for $42.
---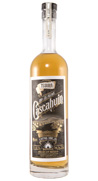 I'll admit it – it takes a rare extra anejo to impress me because many are saturated with oak and heavy barrel flavors that mask the agave. Not so with Cascahuín XA, which is rich and layered with notes of cooked agave, dried fruit, nuts, vanilla and caramel. It is slightly higher proof, at 43% abv, giving it brighter flavors to pair with a holiday meal, or as a standalone after dinner sipper.
This expression was just released this year, so chances are the tequila lover on your gift list hasn't tried it yet. Another great reason to buy Cascahuín — it's made by a warm and passionate tequila family, dedicated to doing things right. Their distillery is located in the Tequila Valley, in the town of El Arenal.
Cascahuín XA is aged for 4 years in heavily used American Oak barrels that are about 15 years old and previously used for bourbon. (A new batch is in the works right now, that adds some time in French Oak barrels as well.)
It has been a Mexico-only product until now. It will be available at Old Town Tequila in about a week, so be on the lookout!
---
Sometimes holiday celebrations need some high octane, and at 49% abv Gran Dovejo High Proof is my choice for a burst of natural agave flavor, and rounded drinkability.
In addition to the cooked agave, it features earth, citrus, and mineral notes with just enough agave sweetness to balance the other elements, culminating in a nice, pungent finish.
Our app users describe this blanco as crisp and clean, packed with flavor, and a standout among blancos. Why not share this unique experience with friends?
Gran Dovejo is a small, independent brand based in California, so it doesn't have huge distribution, but you can buy it online at Old Town Tequila for $50.
---
These are our current favorites, and we buy 5 of them by the case. (No joke!) All are made using traditional methods without any funny stuff. Our opinion: You can't go wrong with any of these!
Now it's your turn. Tell us which tequilas would make a great gift in the comments below.